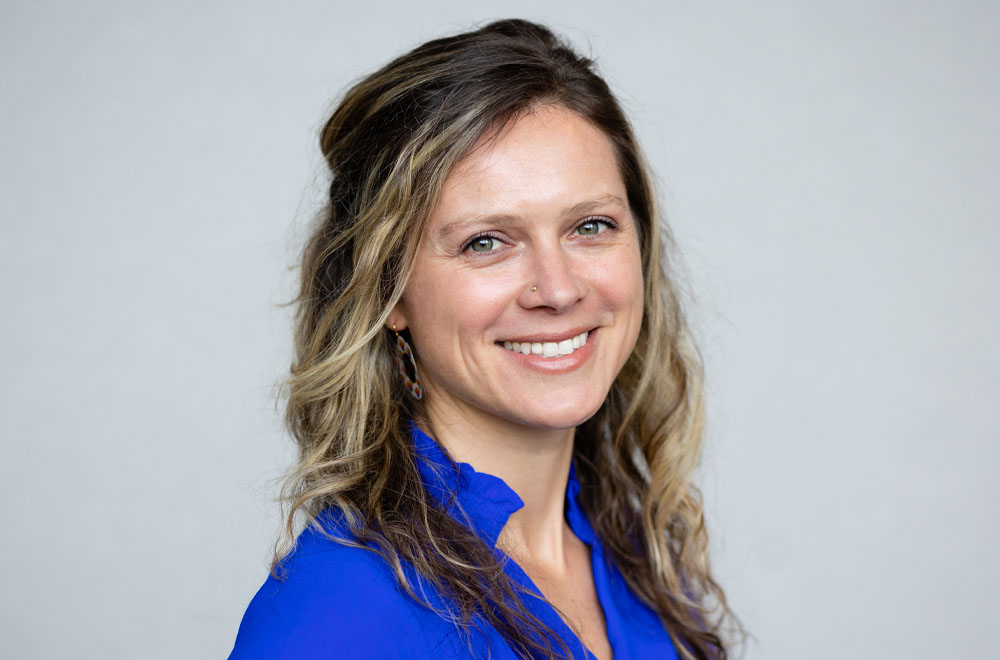 Rachel Kipar, Director of Recyclability Solutions
(she/her/hers)
For more than a decade, Rachel has been weaving together her environmental science, natural resources management, and urban planning experience as a community sustainability advocate. Working in nonprofits and the public sector across the Southeast, she has seen firsthand the positive impacts of integrating planning, resource conservation, and waste diversion programs at the community level. She joined The Recycling Partnership in 2018, following five years as the environmental programs coordinator for Henderson County, North Carolina, where she developed green infrastructure and alternative fuel projects, coordinated energy management for county facilities, delivered recycling and waste diversion education, and started the county's first residential composting pilot. She also previously served as the Executive Director of a conservation organization, AmeriCorps Project Conserve Program Coordinator, and aquarium field educator. Rachel loves creating connections between people, ideas, and action to enact real change. As Director of Recyclability solutions, she works with partners to develop programs that support a circular economy.
Why I Care About Recycling and a Circular Economy
"I care about recycling and the transition to a circular economy because I am deeply passionate about community resiliency, environmental justice, and the health of our environment."
Highlights
AICP Planner Certification through the American Institute of Certified Planners, American Planning Association
Master's Degree in Planning from Florida State University
Bachelor's Degree in Environmental Science from Georgia College & State University
Personal Passions and Interests
Rachel loves to travel, visit art museums, and enjoy live music with friends and family. When she's not practicing yoga, crafting, or cooking, she and her husband spend their time on the rivers and trails of western North Carolina.
Contact
Contact Rachel to learn how your company, organization, or community can get involved as we navigate the bridge to circularity together at rkipar @ recyclingpartnership.org