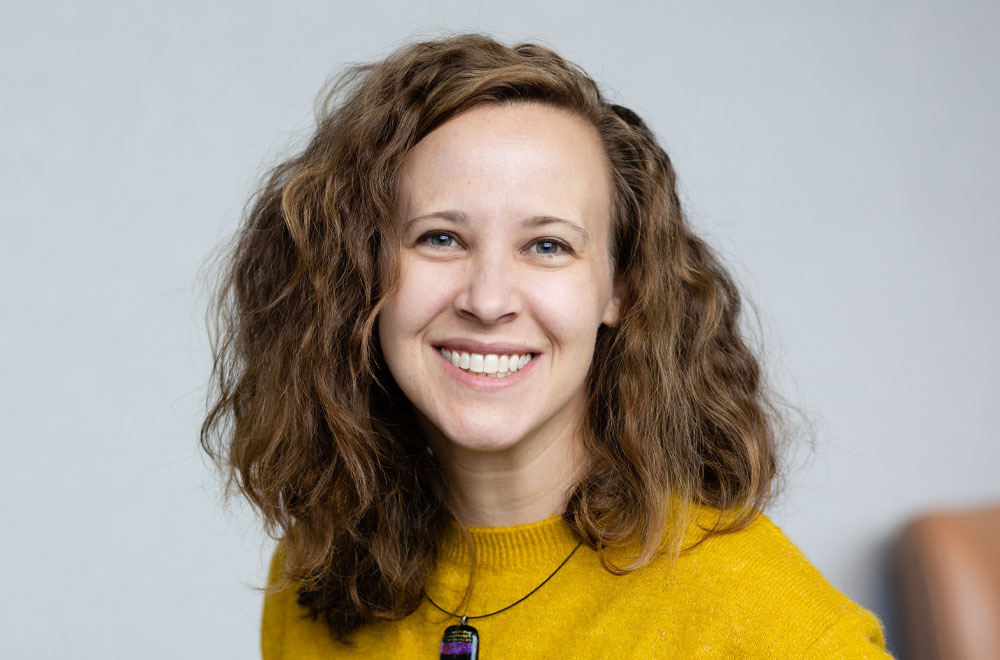 Samantha Longshore, Community Program Manager
While studying interior architecture, Samantha listened to a guest speaker detail their collaboration to create reusable shipping containers for a manufacturer. The result preserved resources, eliminated waste, and saved money. She remembers this as the moment her career trajectory shifted. Samantha served as a sustainability consultant for eight years, guiding public and private sector clients through Energy Star, Fitwel, and LEED certifications that promoted occupant wellness and sustainable operations. As the City of Milwaukee's Resource Recovery Program Manager, Samantha helped manage the City's curbside recycling program for 187,000 households, administered community education and engagement, and oversaw operations at the publicly owned materials recovery facility. In joining The Recycling Partnership as a Community Program Manager, Samantha utilizes her consulting and local government experience to support grant partners working to create positive change for their operations and residents.
Why I Care About Recycling
"In the face of great challenges, it's easy to feel overwhelmed and wonder if we, as one person, can really make a difference. Though with each can, bottle, or box you recycle, you are creating a positive chain reaction that encourages others, tells decision-makers what you want, creates jobs, supports communities, saves resources, and leaves behind something better for those that come after us. No action is too small."
Personal Passions and Interests
Outside of the office, Samantha can be found voraciously reading books, leisurely writing her own, cheering for the Bears, watching MLS, playing online board games with loved ones, slowly traveling the world with a gaggle of extended family members, and strolling through the beloved "coal ash heap" toward the lakefront with her significant other, Dave.